What to expect at CSI as a student?
Each student will have at least five solo lessons during CSI. Besides solo lessons students have to participate in the symphony orchestra based on the faculty's decision. Students may also choose from several subcourses, such as chamber music, jazz- improvisation, baroque ensemble, piano four-hands and some special 3-4 day courses. Students will also work with staff pianists and will have the opportunity to practise every day. Each student will perform at the sectional closing concert, in addition to this they might have further performing possibilities based on their teacher's recommendation. Last but not least, there will be several free concerts, lectures and different community programs offered to participants.
CSI sample schedule
This sample schedule has been created to give students a general idea of the programs at CSI.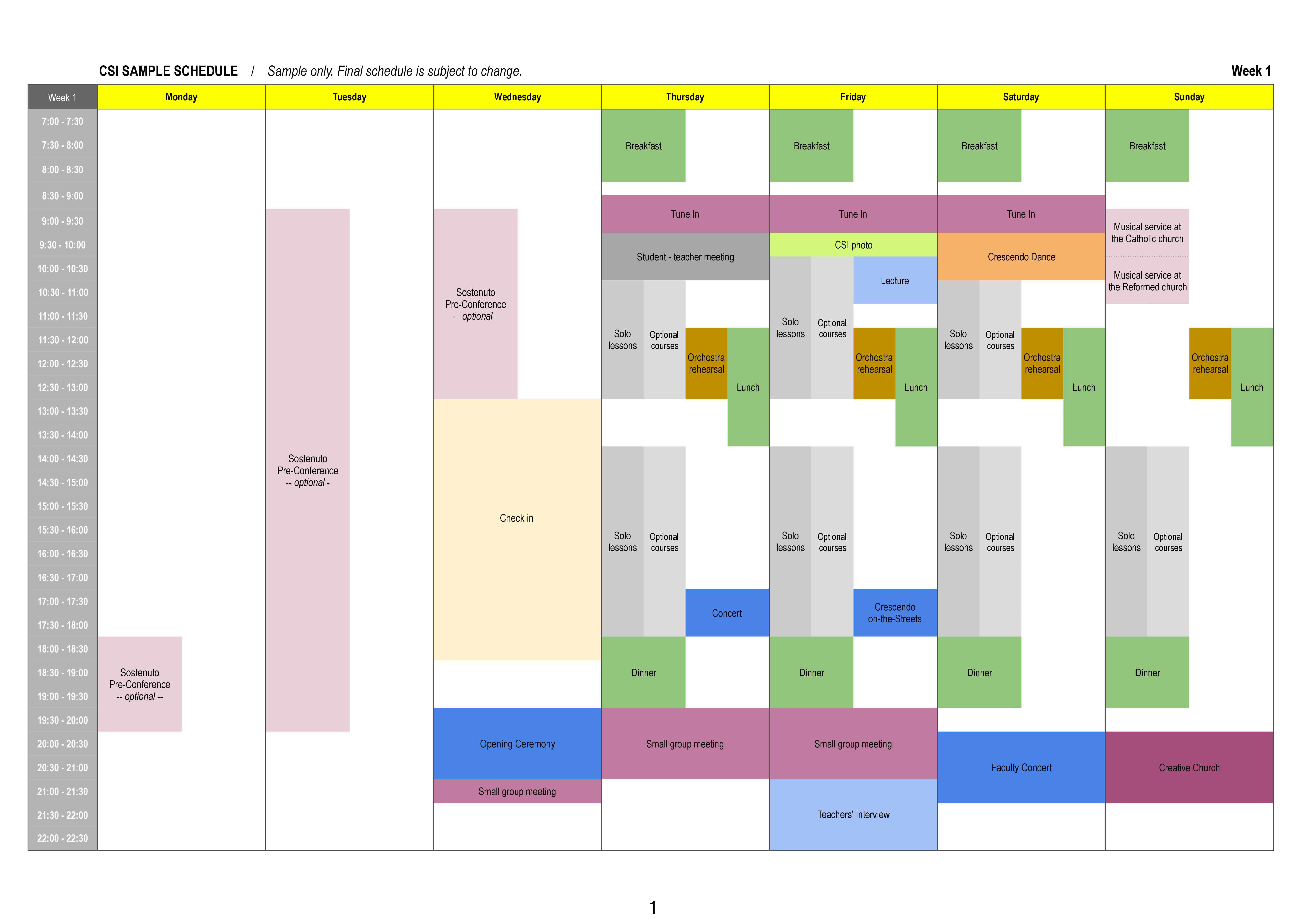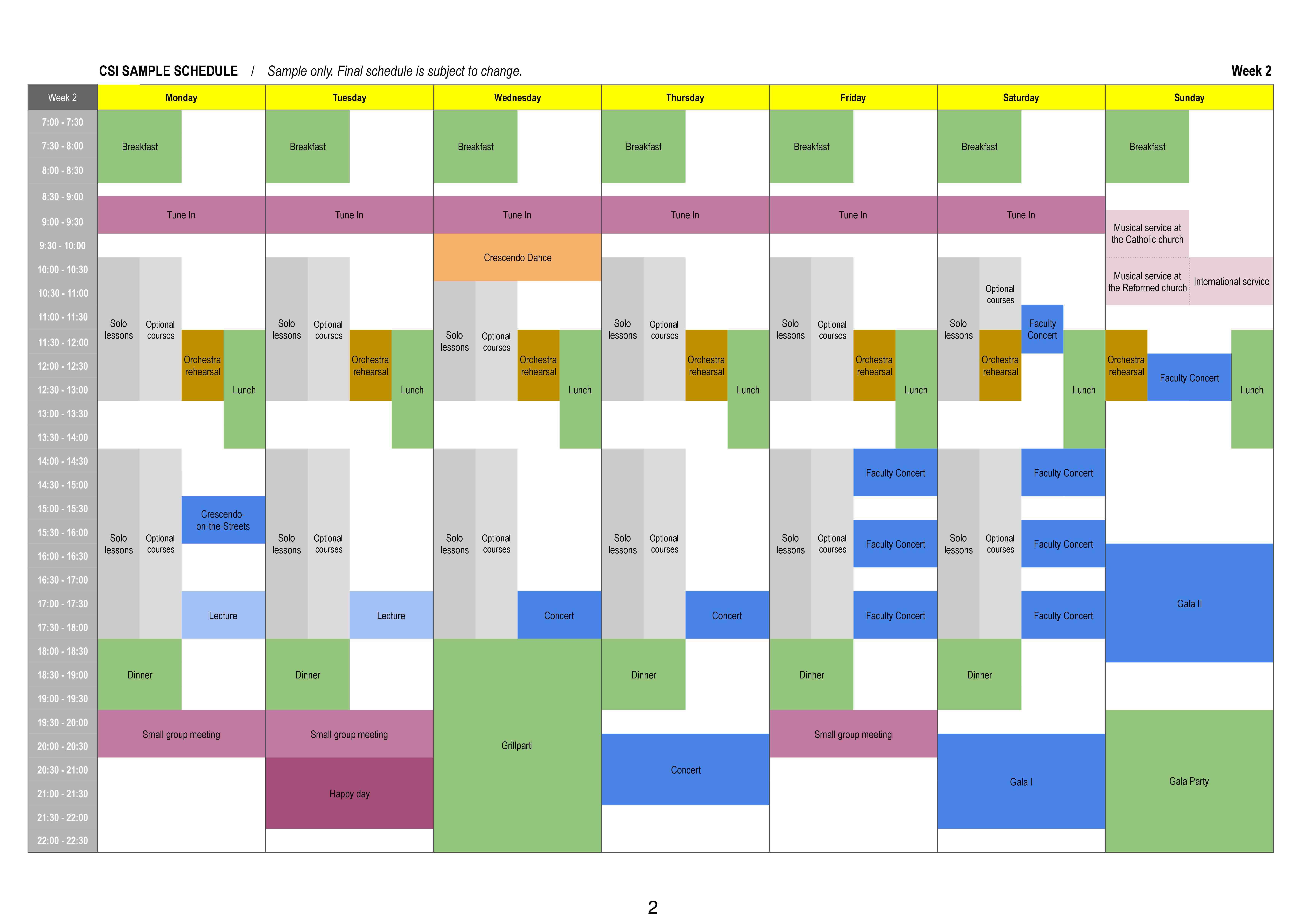 Youth Section
Youth Section is intended for students between 12 to 16 years. Students will be taught by the excellent members of the CSI Faculty. Apart from their solo lessons students will play in chamber ensembles and the youth orchestra. Musical studies will be supplemented with sports, excursions, handicraft and choral singing. Youth students will be invited to a special small group designated for the students of the Youth Section. Students will be assigned into chamber groups based on their level of skills. They will also be involved in orchestra play based on their teacher's decision. Youth students will have a special schedule containing music classes and supplementary activities. They must agree to participate in all planned programs and to being under adult supervision.